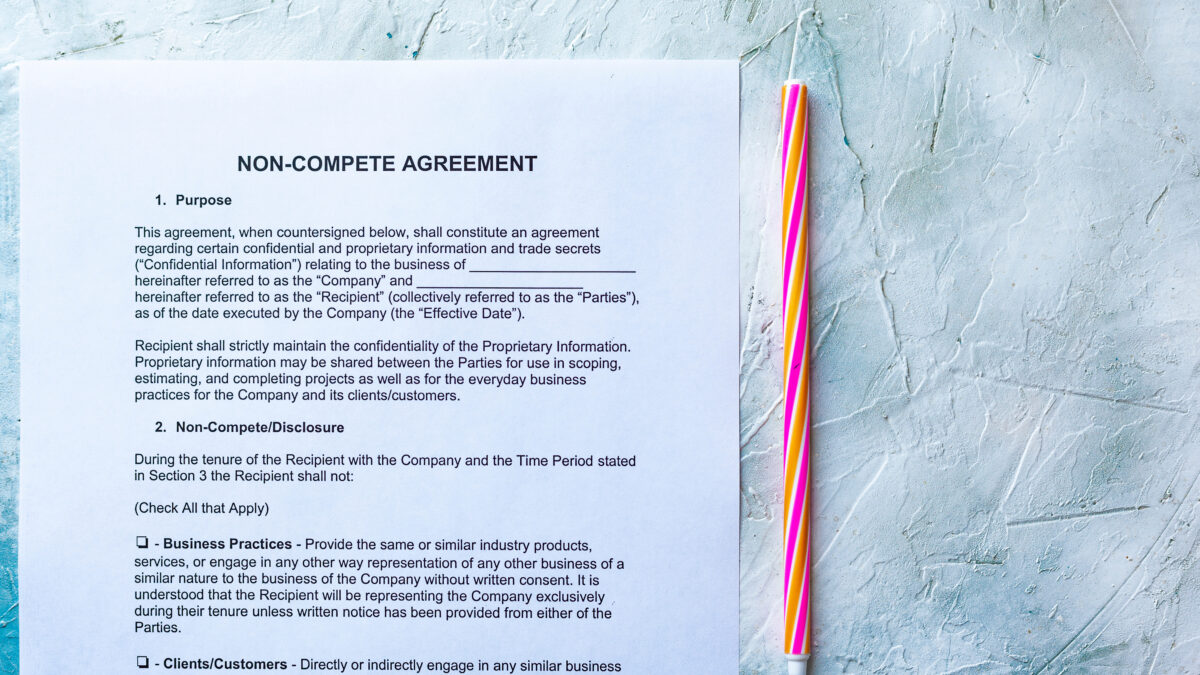 California Prohibits Employers From Restricting California Workers with Noncompete Agreements
After separating from employment, a California worker may desire to become employed elsewhere or, alternatively, open a business, performing the same or similar work.  However, their former employer may wish to curtail the former worker's efforts to protect their income.  The employer may achieve this through a noncompete agreement.  Or, they may previously have inserted such a clause in the California worker's employment agreement, which the worker likely executed at the inception of the employment.  A noncompete agreement prevents a California worker from working in a similar capacity as their current employer elsewhere. Noncompete agreements are not enforceable.  California Business and Professions Code § 16600.1; Edwards v. Arthur Andersen LLP, 44 Cal. 4th 937 (2008).  California's historically innovative ethos – predicated on mobility – applies in the employment context.  Recently, the State has taken steps to reify its commitment to this principle about notice and employment agreements.
In September 2023, the California legislature passed SB 699, which added section 16600.5 to the California Business and Professions Code.  Following the California Governor signing the bill, the new law took effect and made the following changes:
Clarifies that California employers may not enter into noncompete agreements with California workers or insert such provisions into their employment agreements;
Any unlawful noncompete agreement or clause is void and unenforceable, regardless of where and when signed; and,
Violating this law constitutes a civil violation.

California Business & Professions Code

§ 16600.5.
Aggrieved California workers may bring a lawsuit against the offending employer as the law contains a private right of action.  California Business & Professions Code § 16600.5(e).  Attorney fees are also recoverable.  Id.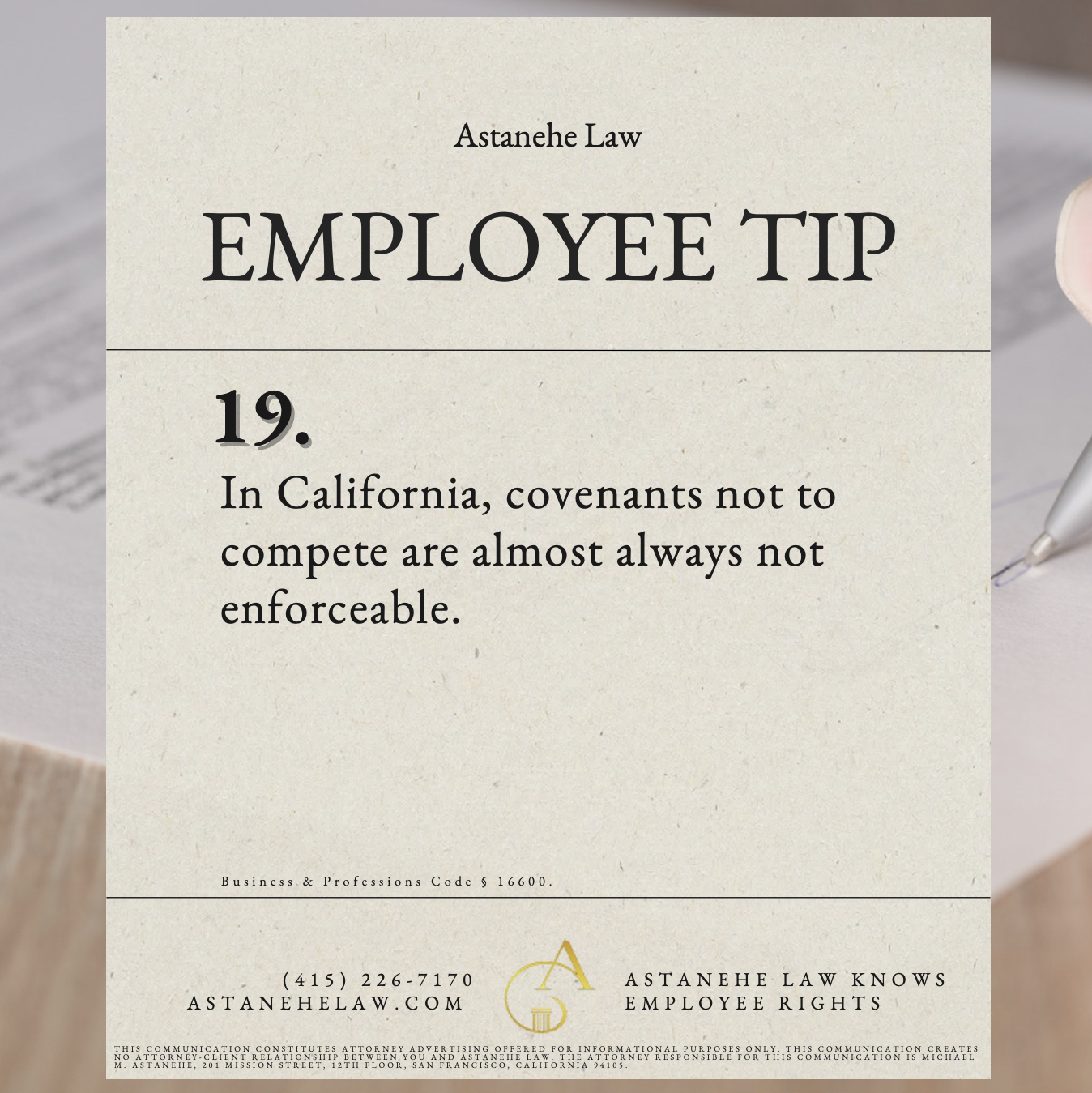 This law protects California workers by clarifying that noncompete agreements or clauses signed outside of California will likely be construed as void and unenforceable in California courts.  By providing prospective, current, and former California workers with a private right of action for violations, they have a robust mechanism for enforcement.  In such lawsuits, California workers may seek injunctive relief and/or actual damages.
Further, on October 13, 2023, California Governor Gavin Newsom signed into law AB 1076, which amends California Business and Professions Code section 16600 and adds section 16600.1 to the law.  For more information about this new law, please click here to read more.
To sue your employer or former employer for including a noncompete clause in your employment contract, forcing you to sign a separate noncompete agreement, and then impermissibly restraining you from working after separation, contact Astanehe Law today by email at contact@astanehelaw.com or phone at (415) 226-7170.