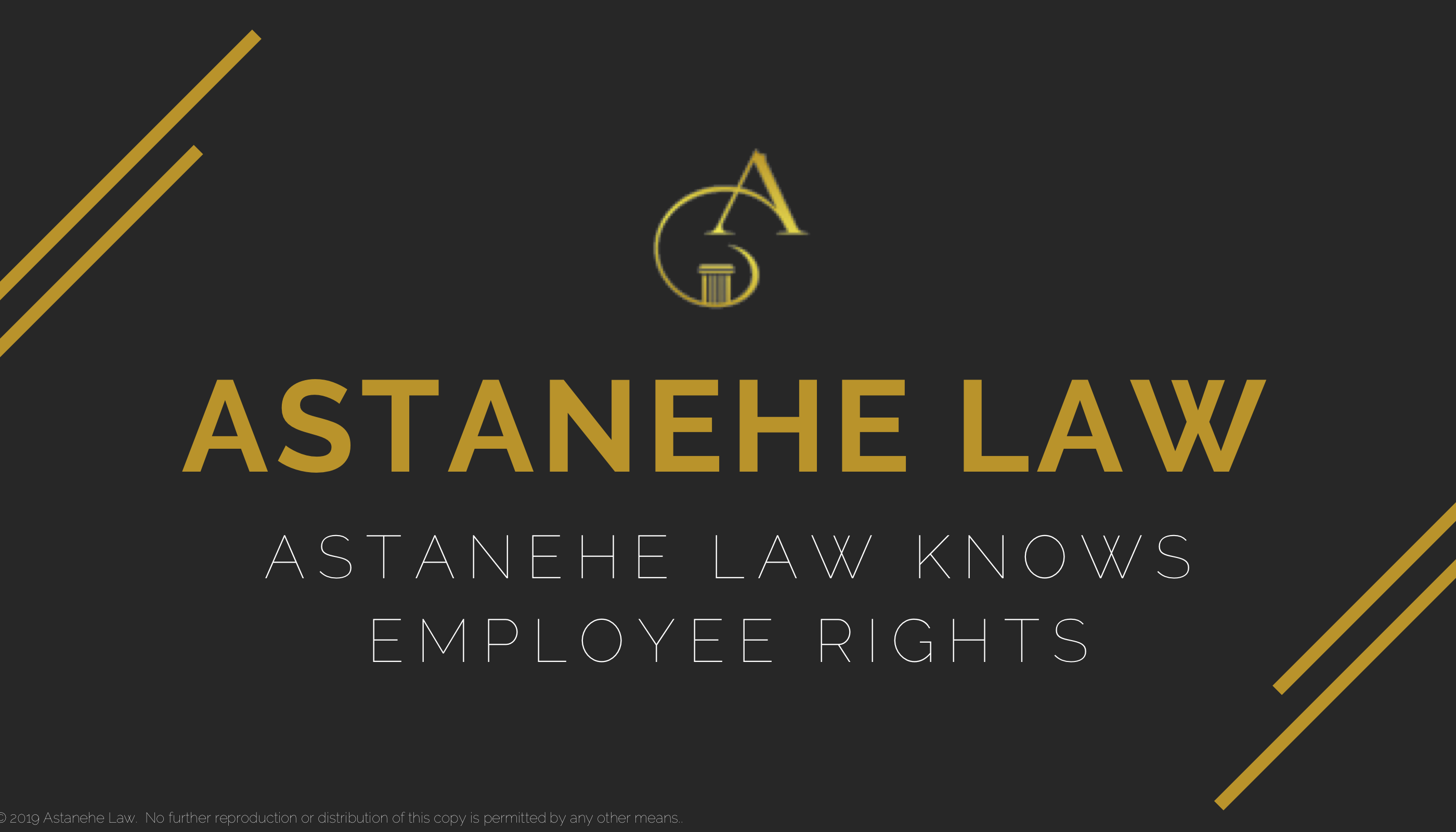 Suitability claims are the most commonly asserted claims by investors during FINRA Arbitration. Brokers, financial advisors, and brokerage firms are required to know their customers. When a broker crafts an inappropriate investment strategy or recommends to the investor inappropriate financial products, the investor may have a claim for unsuitability. An investment that does not meet the objectives and means of an investor may also be unsuitable. Suitability is determined through holistically considering common indicators such as the investors risk tolerance, financial position, and age. If your broker or financial advisor's inappropriate investment advice, strategy, or product offering have led to losses, contact Astanehe Law today for your consult.
What is Unsuitability?
A broker may not recommend a security unless he or she has reason to believe that it is suitable to the investor. FINRA Conduct Rule 2310. Unsuitability claims arise when the investment products, advice, and strategy sold to the investor was not appropriate given common investor indicators like investment objectives, risk tolerance, and age. FINRA Rule 2111. Brokers, financial advisers, and brokerage firms are obligated to know their customer, which means they must recommend investments that are suitable or appropriate for their clients. FINRA Rule 2090. They must have a reasonable basis to believe a recommendation is suitable for their client.
To prevail on a unsuitability claim, the claimant must show:
The investment was incompatible with the Claimant's investment objectives;
The broker recommended the investment although;
The broker knew or reasonably believed the investment was inappropriate. Keenan v. D.H. Blair & Co., 838 F. Supp. 82, 87 (S.D.N.Y. 1993).
What are the Common Investment Indicator's FINRA Arbitrators Utilize?
Common investment indicators used in determining what is suitable for the investor include:
Investor's age;
Investor's investment portfolio;
Financial situation & needs;
Tax status;
Investment objectives;
Investment experience;
Time horizon;
Liquidity needs; and,
Risk tolerance.
How Do I Prove Unsuitability?
FINRA arbitrators look at various pieces of evidence in determining whether a broker or advisor recommended unsuitable products. Typically, the FINRA arbitrator will review account documents, such as the initial new account form, which the investor completed when opening the investment account, monthly statements, exception reports, trade confirmations, and client correspondence. During the FINRA hearing, the FINRA arbitrator will consider testimony from the investor.
The investor will also need to perform a portfolio analysis, which is typically prepared by an expert. Here, the expert will assess the suitability of the portfolio for the investor.
Do Suitability Obligations Apply to Mutual Funds?
Yes. Mutual funds are long term investments which requires recommendations to switch funds must adhere to the suitability doctrine. A broker or financial advisor violates their suitability obligations when:
No legitimate investment purpose exists to switch mutual funds; and,
Switching may have imposed commission and increased the tax liability on the investor.
A broker or advisor's frequent recommendations for switching of mutual funds, variable annuities, and other similar investments may be unsuitable. Contact Astanehe Law for your consult.
What Damages am I Entitled to for my Broker's Unsuitability?
Damages for unsuitability include, trading losses, well-managed account losses, rescission, disgorgement, punitive damages.
No Upfront Cost for FINRA Arbitration
You will not owe Astanehe Law a penny until after you obtain a successful settlement or judgment. Astanehe Law offers contingency representation which means there is no upfront cost in securing legal representation. Please contact Astanehe Law to learn if your FINRA arbitration claim qualifies for contingency representation.
Astanehe Law Knows Suitability
Michael M. Astanehe possesses a zeal for helping investors bring claims against their brokers and brokerage firms. Mr. Astanehe is an aggressive litigator with several years of civil litigation and arbitration experience. He is willing to take your broker fraud case to the final arbitration hearing, if necessary. This ferocity ensures that Astanehe Law will obtain the highest recovery possible for each client.
FINRA arbitration is stressful. To that end, Mr. Astanehe provides each client with comprehensive legal service so that they remain fully-informed and comfortable throughout the process. Astanehe Law strives to make FINRA arbitration as stress-free as possible.
With Astanehe Law on your side, you are poised to obtain the maximum recovery possible. Call today for your consultation!