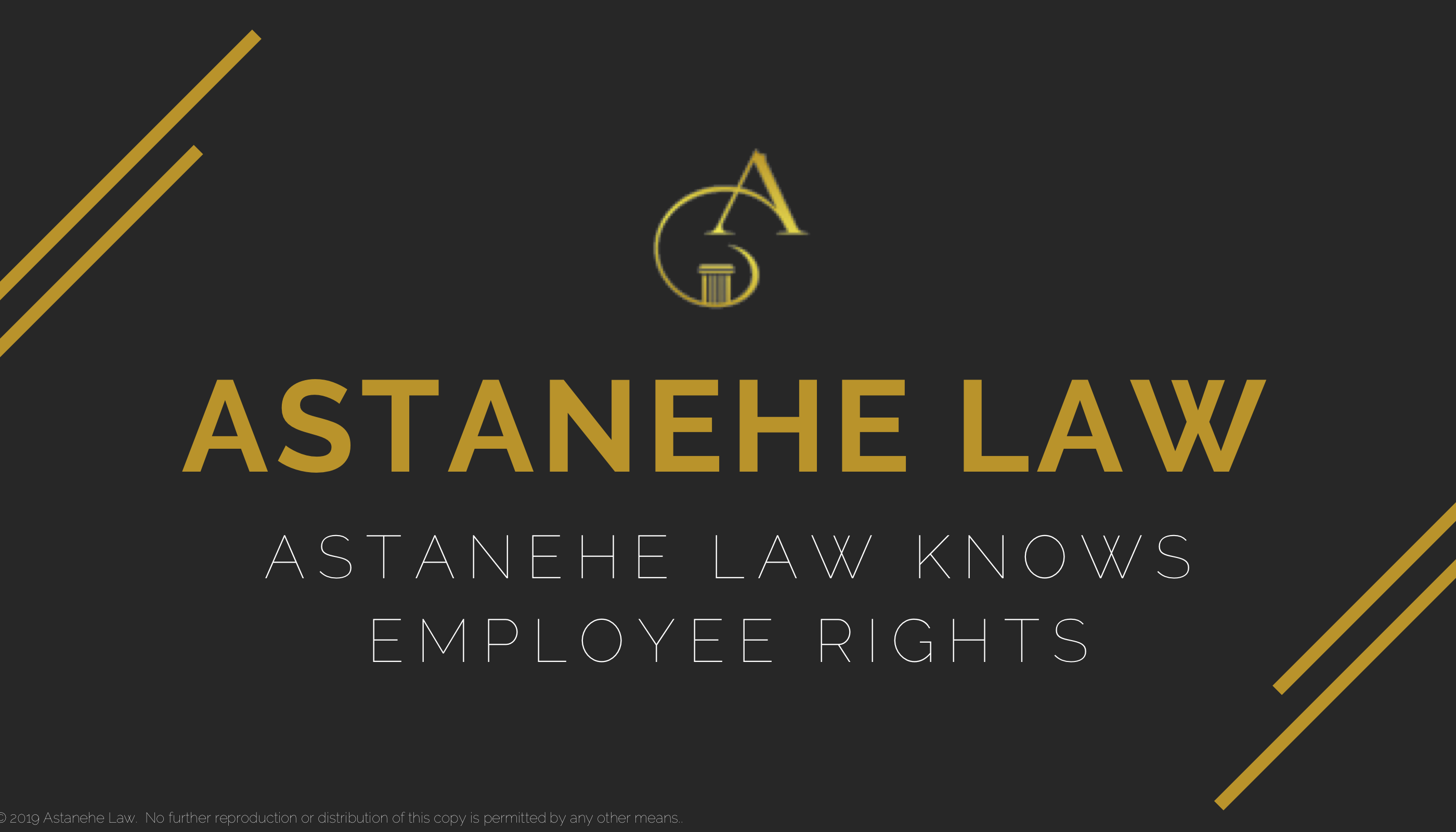 Your broker, financial advisor, and brokerage firm all must act in your interest.  Although they are experts in their field, they are legally required to exercise their expertise and judgment in a manner that most benefits you.  This relationship is legally known as a fiduciary duty.  As a fiduciary, a broker, advisor, and brokerage firm cannot make a profit from the relationship at the expense of the client.  A legal claim arises where a fiduciary breaches their legal duty, and the client suffers damages.  FINRA rules give rise to several claims against brokers and advisors who breach their duties.
Typical breaches of fiduciary duties in the investment fraud context include excessive or inappropriate commissions, mark-ups, unsuitable wrap accounts, making misrepresentations, self-dealing, inappropriate margin-trading, and conflicts related to proprietary funds.
If your broker, financial advisor, and brokerage firm has breached its fiduciary obligations to you, contact Astanehe Law for your consult. You have rights!  Astanehe Law can assist you.
What is a Fiduciary Duty?
A fiduciary duty exists where the broker or financial advisor is in a position of trust or confidence.  McCracken v. Edward D. Jones & Co., 445 N.W. 2d 375, 381 (Iowa App. 1989).  Thus, nearly all brokers and financial advisors are considered fiduciaries.  
The Investment Adviser Act establishes a fiduciary standard for investment advisers.  Investment Advisor Act § 206.  Under the Act, an adviser cannot defraud any client or prospective client.  Id. Further, the advisor may not engage in transactions or conduct that results in fraud or deceit on their clients.  Id.
Several sources of authority impute fiduciary obligations on brokers, including FINRA Rules, common law, Securities and Exchange Commission rulings, and various state and federal laws.
If a financial professional is registered with FINRA, then they have a fiduciary obligation to their clients, since they are subject to FINRA's rules.  Additionally, by holding themselves out in the marketplace, a broker or brokerage firm represents that it will act in the client's best interests by conducting business in a professional manner.  In the Matter of D.E. Wine Investments, Inc., Administrative Proceeding File No. 3-8543 Release No. ID-134, 1999 WL 373279 (SEC Initial Disclosure June 9, 1999).  This is known as the shingle theory, which also creates fiduciary obligations.
What are Fiduciary Obligations Financial Professionals Must Comply With?
Numerous fiduciary obligations exist, however some of the most common obligations include:
The duty to deal fairly with clients & customers;
The observation of high standards of commercial honor & just and equitable principles of trade;
Not making misrepresentations or omissions when transacting;
The duty to refrain from self-dealing;
The duty to know the market;
The duty to know the customer;
The duty to recommend suitable investments;
The duty to timely communicate with customers, including providing timely transaction confirmations;
The duty to receive fair compensation; and,
The duty to resolve disputes through FINRA arbitration.
What Damages am I Entitled to for Fiduciary Duty Violations?
Damages for breach of a fiduciary duty include, trading losses and other out-of-pocket costs, well-managed account losses, rescission, disgorgement, punitive damages.
No Upfront Cost for FINRA Arbitration
You will not owe Astanehe Law a penny until after you obtain a successful settlement or judgment. Astanehe Law offers contingency representation which means there is no upfront cost in securing legal representation. Please contact Astanehe Law to learn if your FINRA arbitration claim qualifies for contingency representation.
Astanehe Law Knows Fiduciary Obligations
Michael M. Astanehe possesses a zeal for helping investors bring claims against their brokers and brokerage firms.  Mr. Astanehe is an aggressive litigator with several years of civil litigation and arbitration experience.  He is willing to take your broker fraud case to the final arbitration hearing, if necessary.  This ferocity ensures that Astanehe Law will obtain the highest recovery possible for each client.
FINRA arbitration is stressful.  To that end, Mr. Astanehe provides each client with comprehensive legal service so that they remain fully-informed and comfortable throughout the process.  Astanehe Law strives to make FINRA arbitration as stress-free as possible.
With Astanehe Law on your side, you are poised to obtain the maximum recovery possible.  Call today for your consultation!